BeatTime intends to display Swatch Internet Time aka .beat time (
ref. Wikipedia
) on every Apple platforms.
BeatTime project includes:
BeatTime macOS app
BeatTime iOS app for iPhone and iPad
Widget working for macOS and iOS
WatchOS app for Apple Watch
Complications for WatchOS
TvOS app for Apple TV
Buy me a coffee
Downloads
iPhone, iPad and Apple Watch apps are available on the App Store.

Download the
source
on GitHub.
Release notes
Release 1.2:
Fix a bug in converting Beats to local time
Extra large complications for Apple Watch
Corner complication for Apple Watch
Release 1.1:
Fix a bug in converting Beats to local time
Beats time font size adapts to screen size
Circle gradients following the local sun light
Option to disable the back circle and to chose its color
Circle animations
First release (1.0):
macOS app and its Widget
iPhone & iPad app and its Widget
iPhone app includes a conversion tool between 24-hour time and Beat time
Apple Watch app and its complications
Apple TV app
For any comments, please feel free to contact me:
Julien Mulot
Screenshots
Let's see some screenshots:
macOS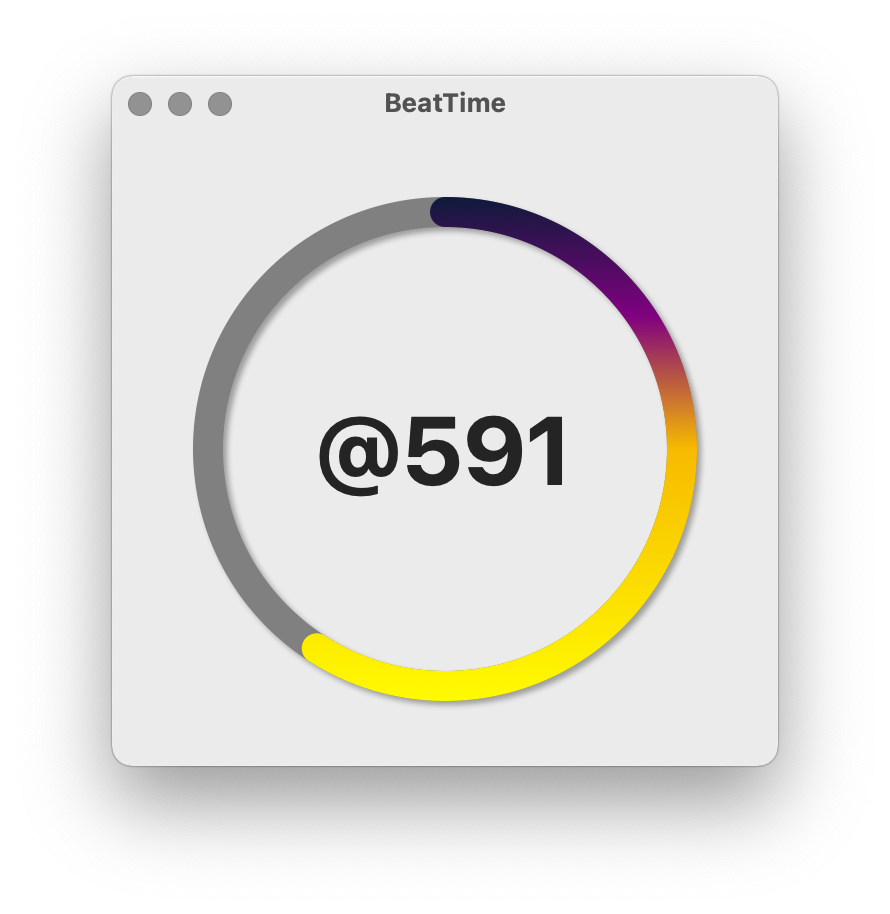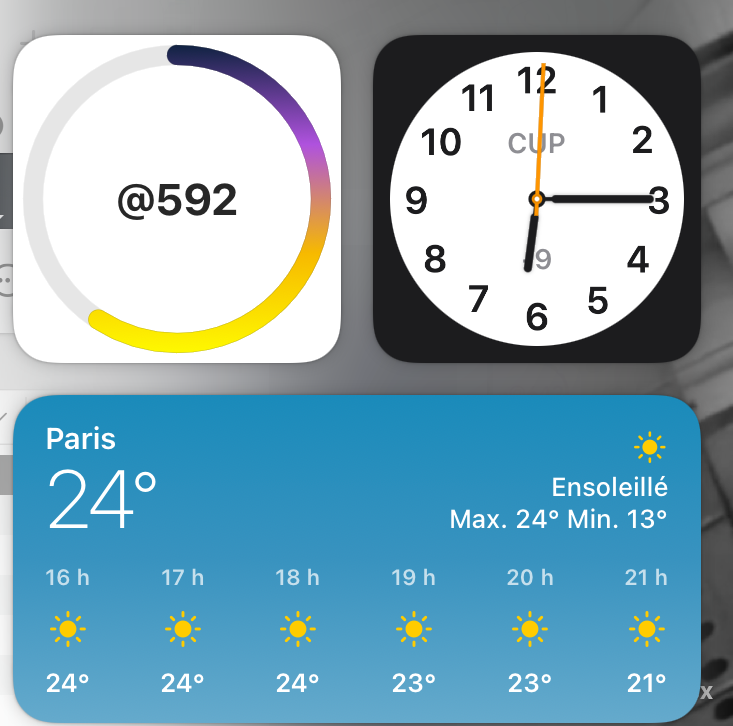 iPhone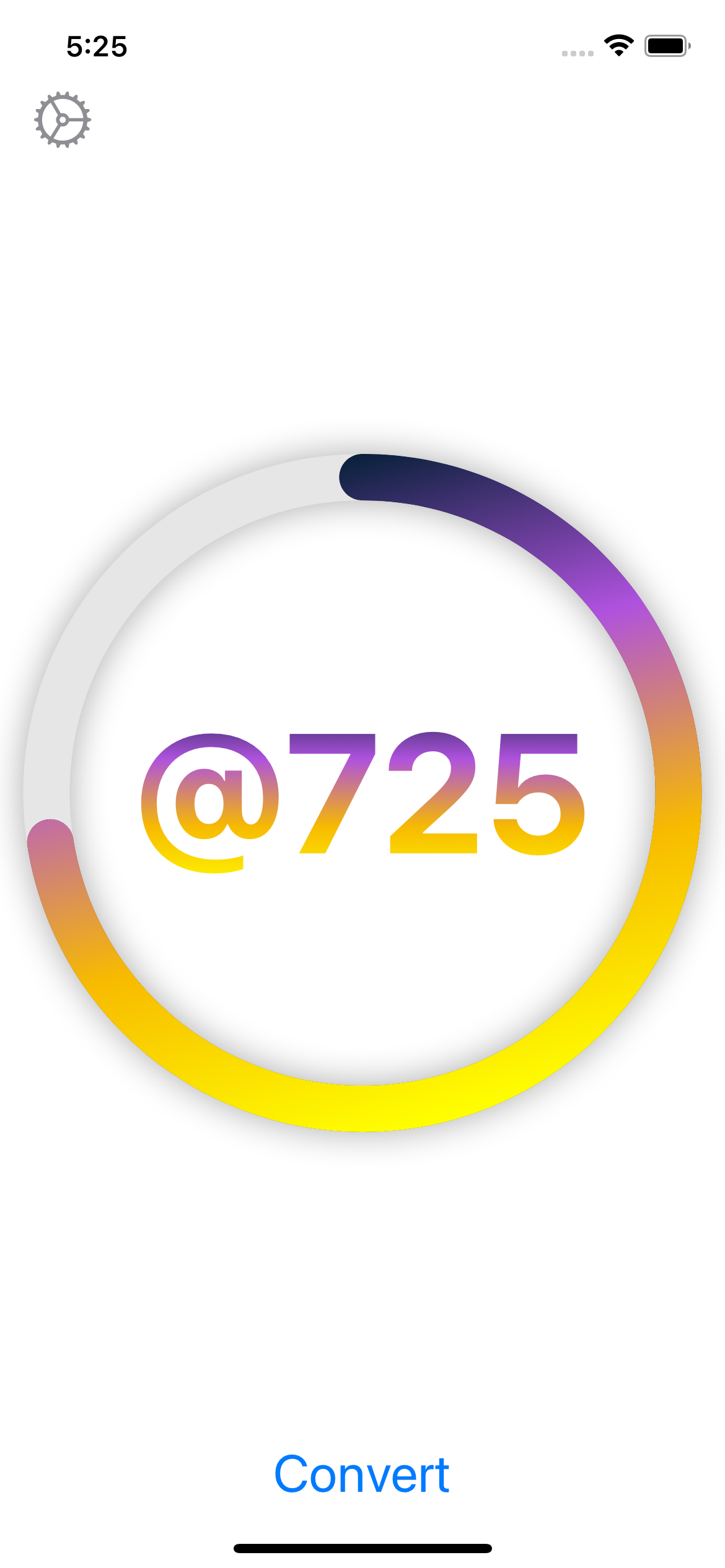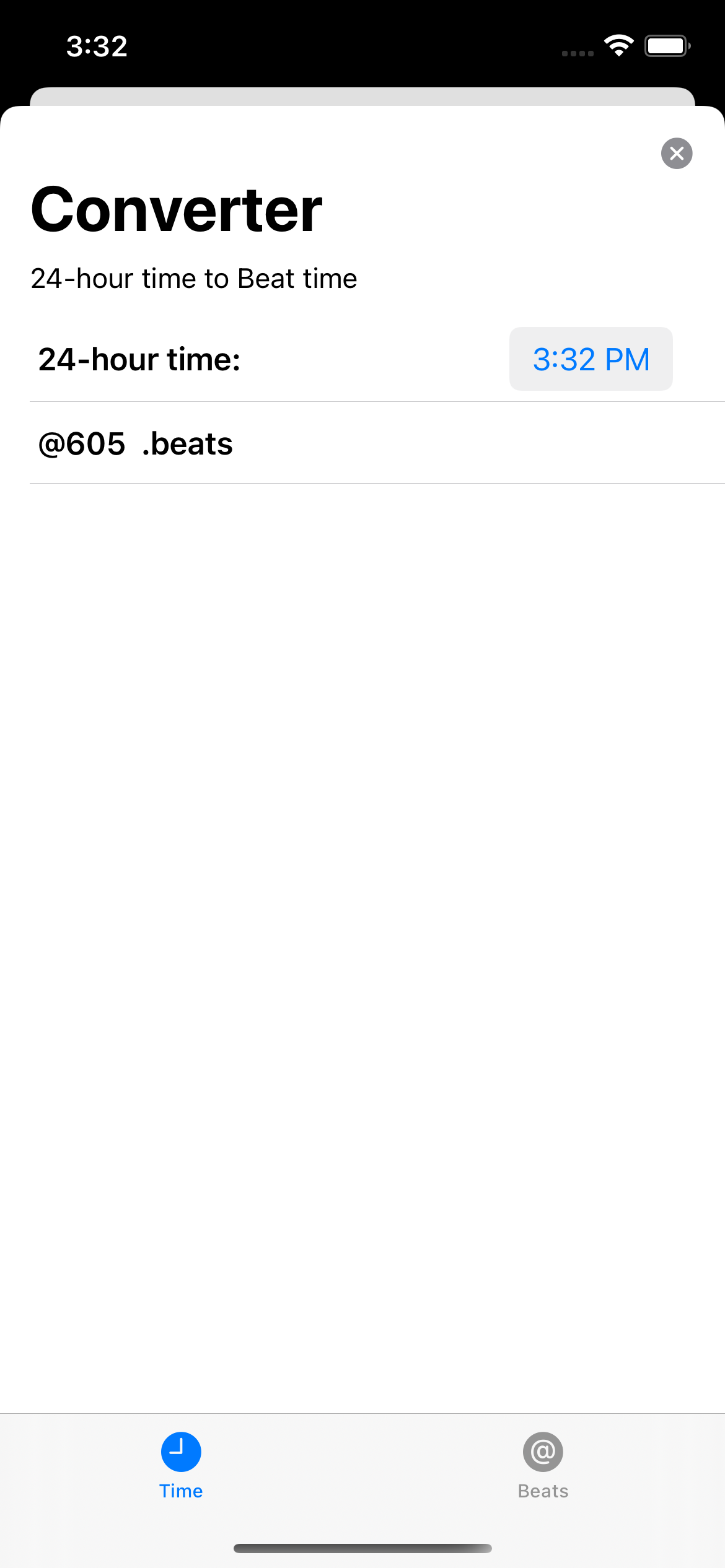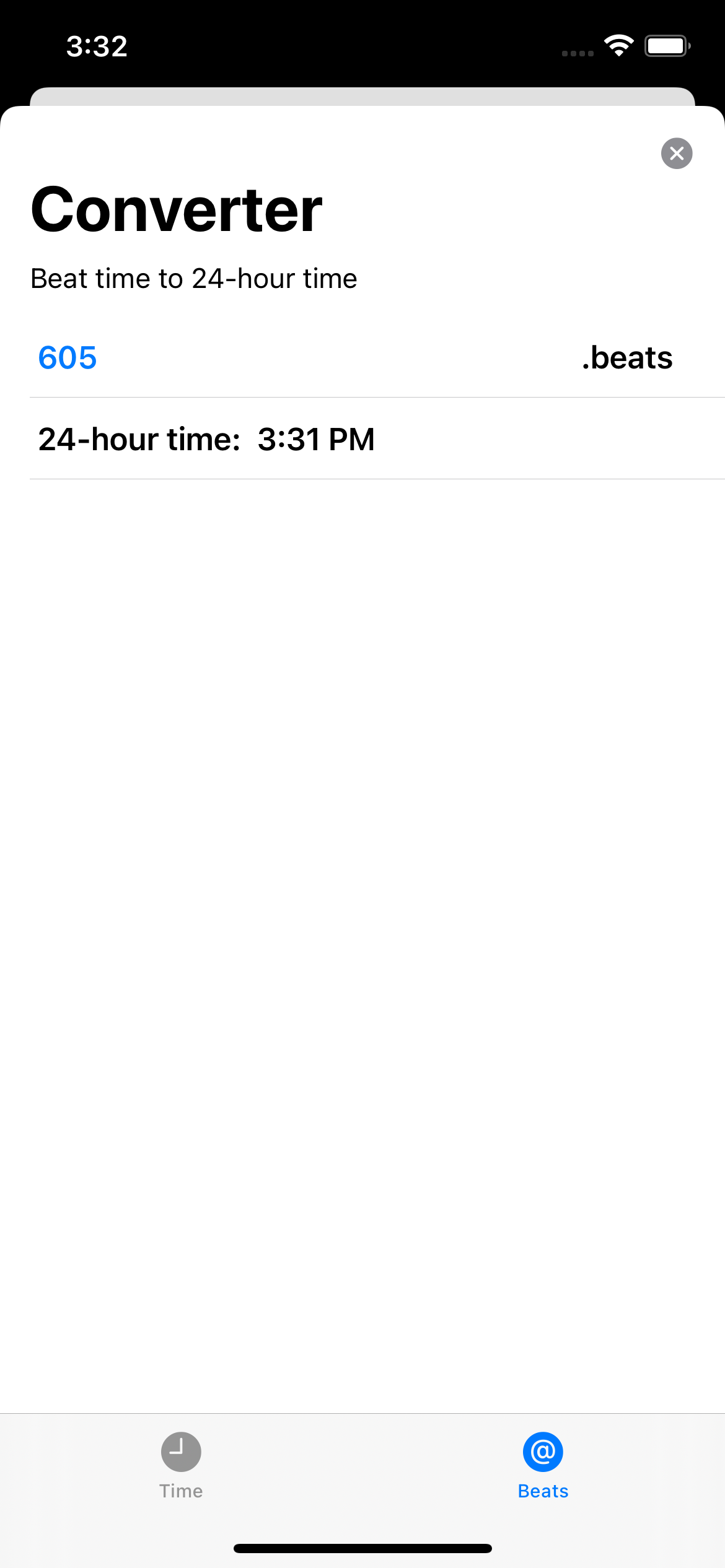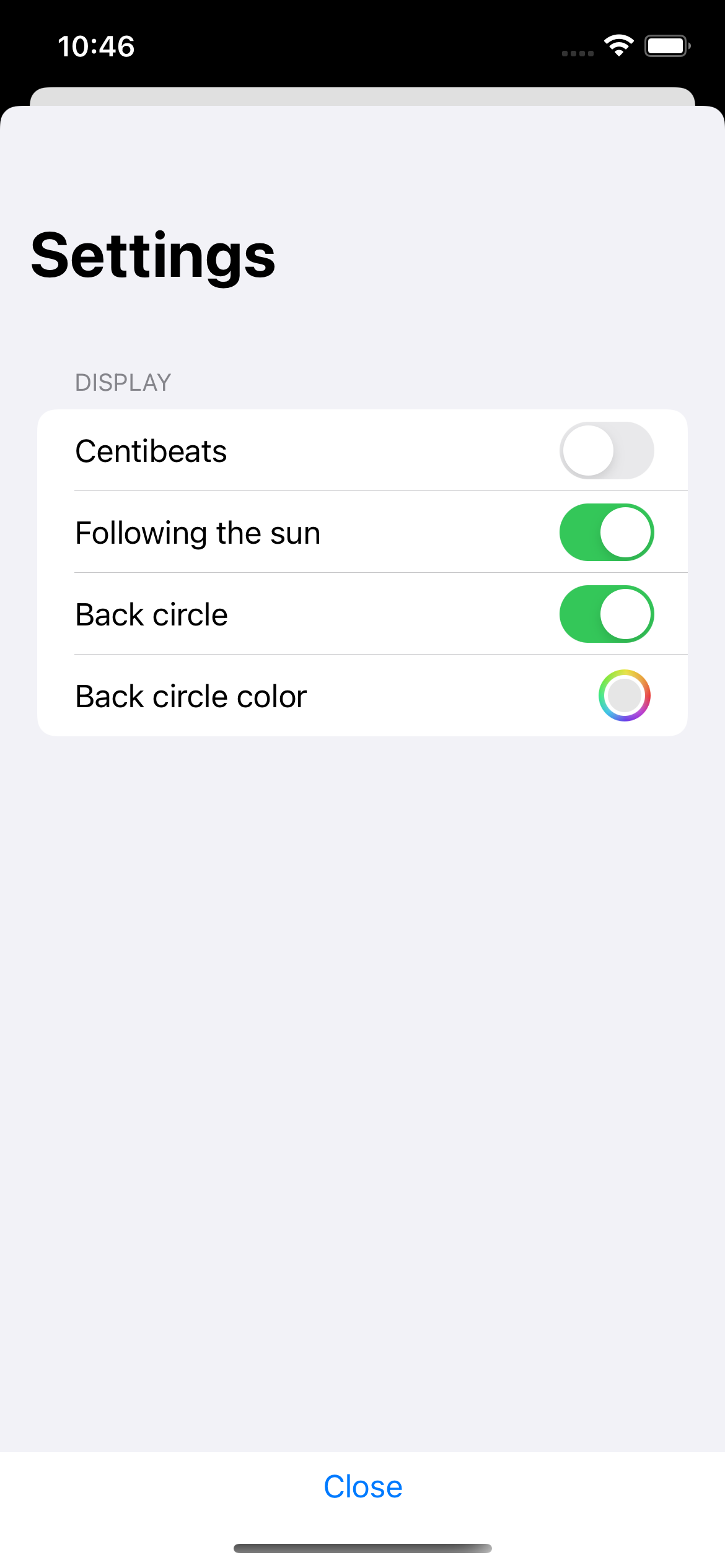 Apple Watch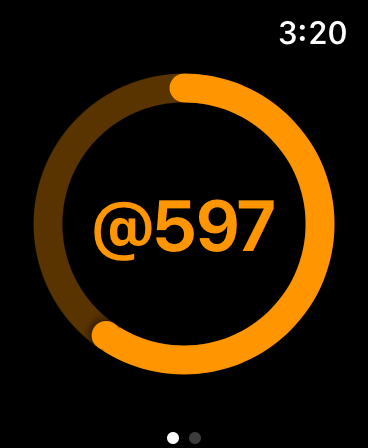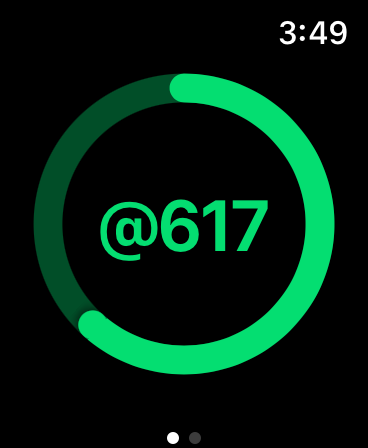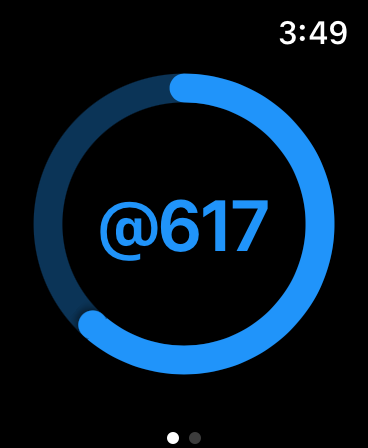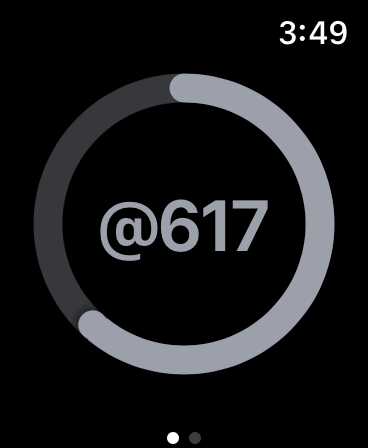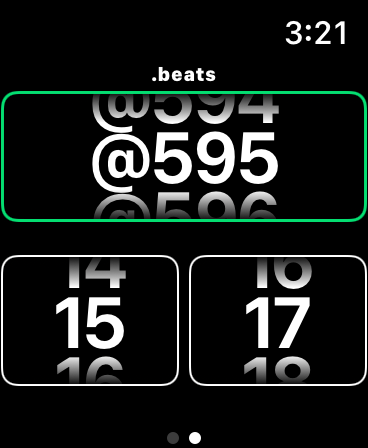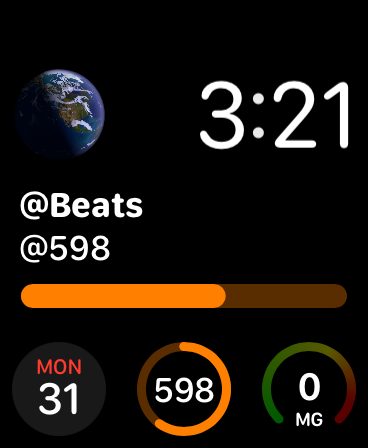 Apple TV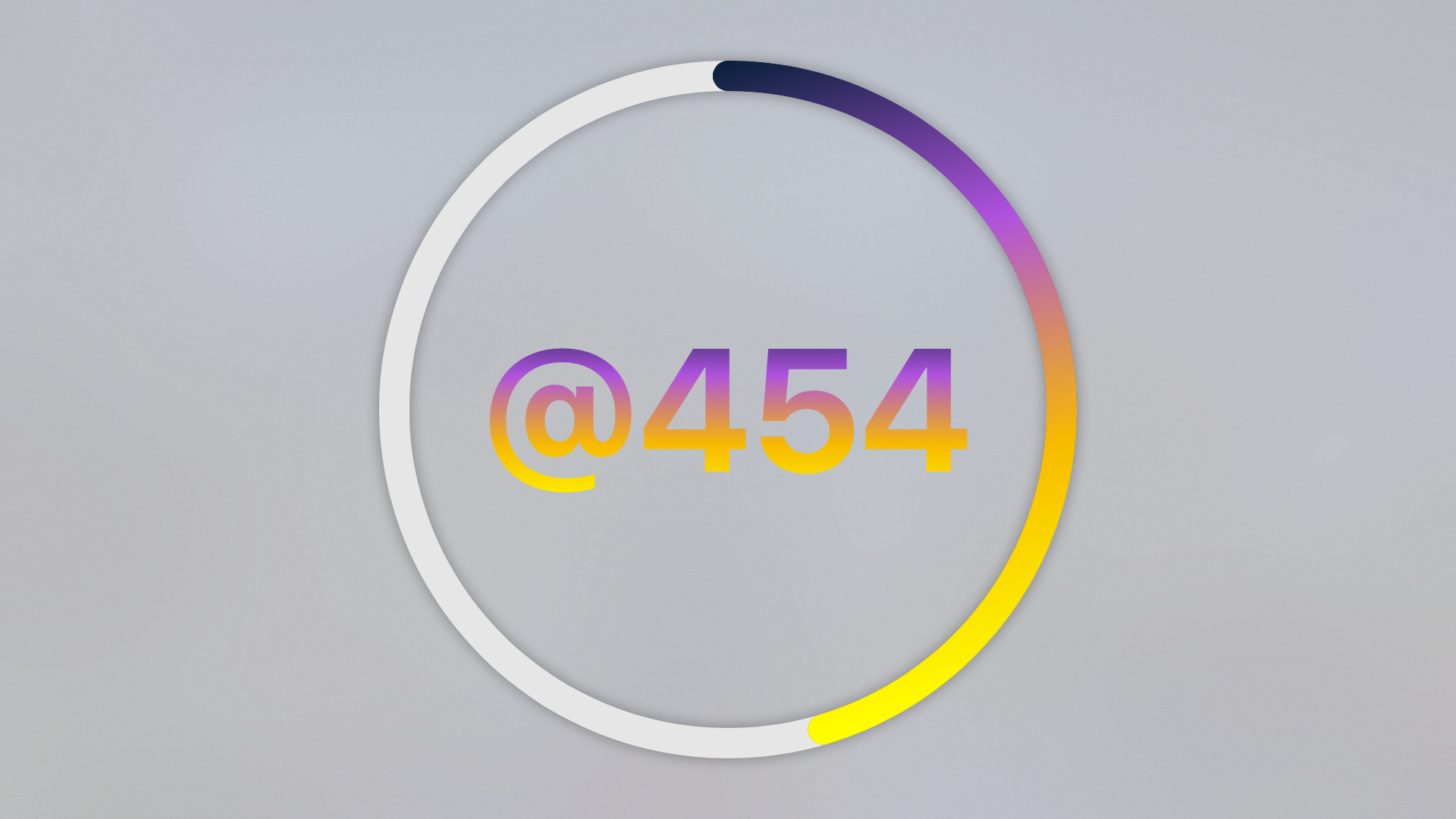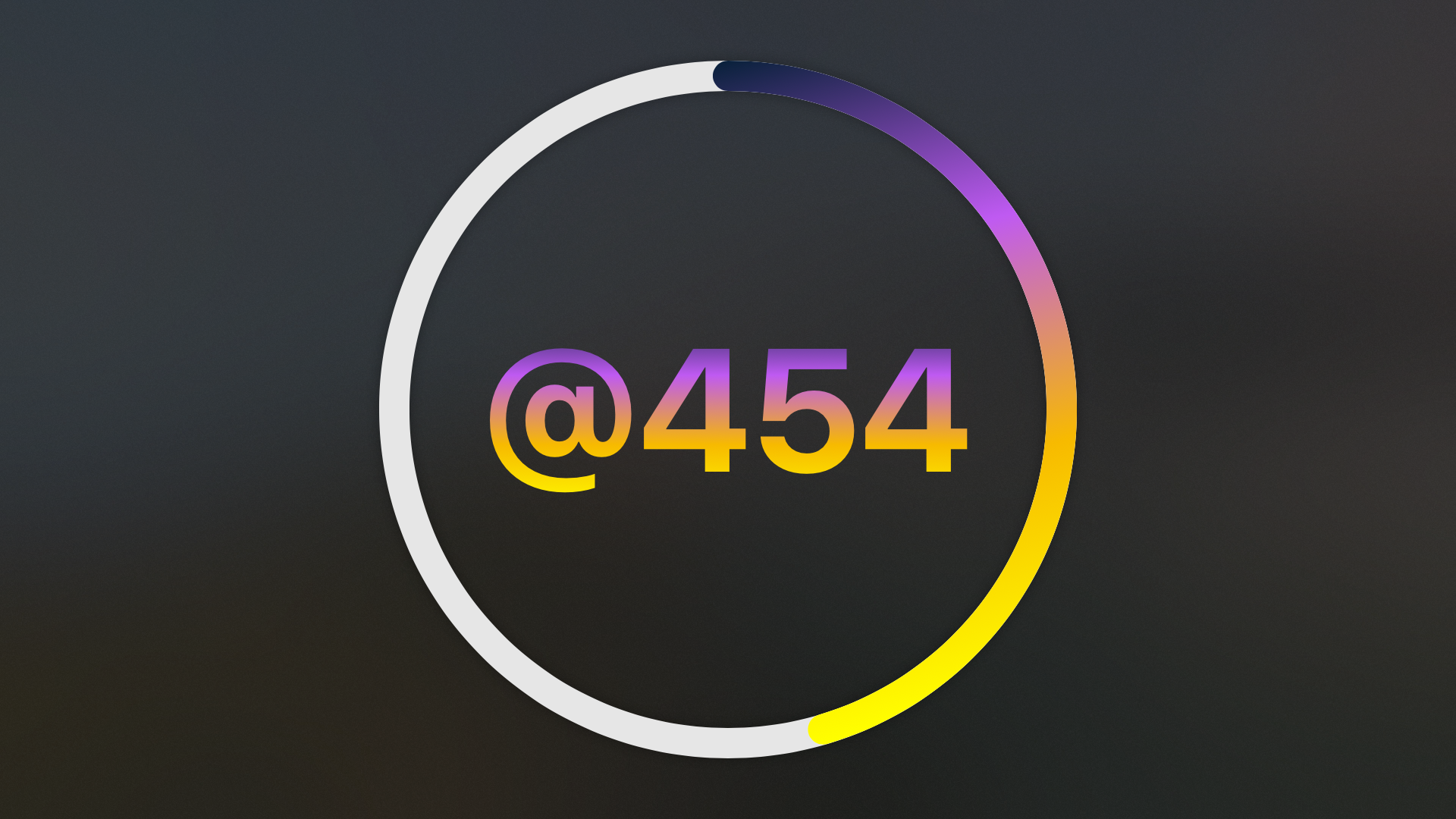 App policy
License & copyright
BeatTime apps are under the
GPL
license.
Copyright 2021 Julien Mulot (
[email protected]
).
Privacy policy
No personnal data and no data at all are collected by the Apps (except crash reports submitted by users).

BeatTime apps only performs actions for what they are intended.